ABOUT US
Phuket Dental Signature dental center by Thailand's Award-winning BIDC International Dental Center
OUR STERILIZATION STANDARDS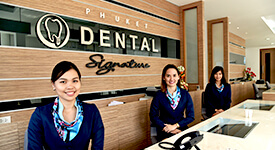 Phuket Dental Signature Building
At Phuket Dental Signature, we regard hygienic standards at the highest level in providing a safe and clean environment. Phuket Dental Signature is a newly refurbished dental building built to be a dental clinic with sunction units in each treatment rooms.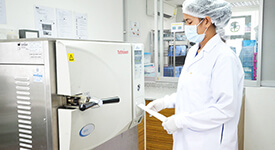 Sterilization Policies & Checks
Our dental center imposes ISO and American JCI sterilization processes that are based on scientific evidence protocols to provide a clean, disinfected environment for each patient. Policies are in place to ensure that all rooms and equipment are properly set up and sterilized daily and after each use. All individually packed instruments are checked for expiry and chemical indicators for effective steam sterilization.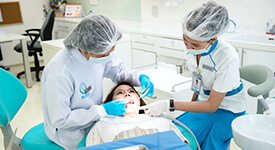 Water Quality, Protective Wear & Disposable Items
Water used for patient treatment are ultra-violet and ozonation filtered. Disposable items are consistently used where possible with protective equipments such as latex gloves, masks, eyewear, and lab coats worn at alll times during treatment.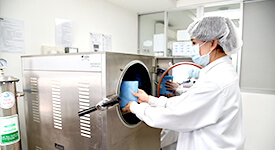 Segragated Clean and Dirty Areas for Sterilization Flow
Phuket Dental Signature clearly segregates clean and dirty areas in separate sterilization rooms to prevent any potential cross-contamination of instruments. Used instruments are kept in a separate room soaked in enzymatic cleaner to digest all human secretions, manually scrubbed and ultrasonic cleaned before sending instruments to for steam autoclaving.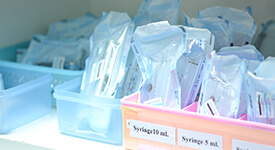 Chemical Indicator Checks
Chemical indicators are used daily to check all our CE steam autoclave machines are in proper working condition. Each instrument is packed and sealed individually in clear viewpacks. Batch numbers and expiry is recorded and reported. For critical instruments, additional chemical checks is done to ensure that each pack is total steam sterilizated.