DENTAL TOURISM
Phuket Dental Signature Dental Clinic in Patong beach, Phuket Thailand
DENTAL TOURISM WITH PHUKET DENTAL SIGNATURE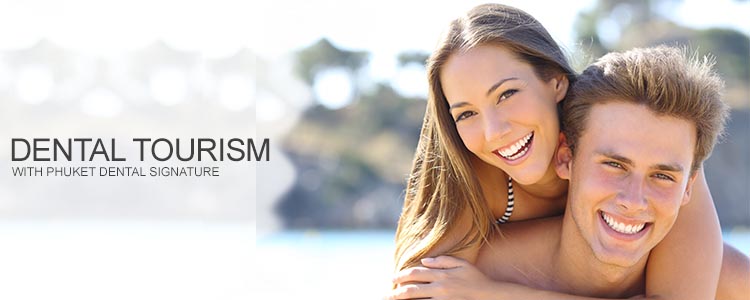 PHUKET DENTAL SIGNATURE
Phuket Dental Signature dental center is a one-stop dental center in Patong, Phuket specializing in dental implants and cosmetic dentistry. Our Phuket Dental Signature clinic provides the full range of dental services, including dental implants, porcelain veneers, dental crowns, teeth whitening and cosmetic dentistry treatments.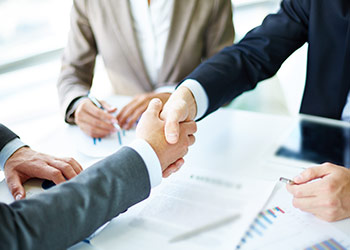 Partner Hotel Corporate Rates for Patients
Phuket Dental Signature dental center has special corporate hotel rates for patients travelling in to Phuket for their dental treatments. Our partner hotels are within close proximity to Phuket Dental Signature dental center.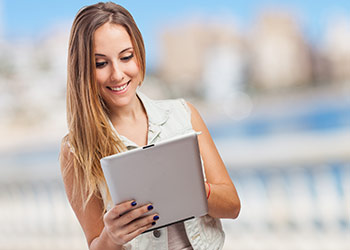 Travel and Treatment Planning Advice
If coming on holiday whilst wanting to have your teeth fixed and a new smile but unsure on what are you're treatment options and how long to stay, tell us you're main concerns. If you have any photos or digital x-rays, forwarded them to us and get a FREE online draft quotation from our dentists.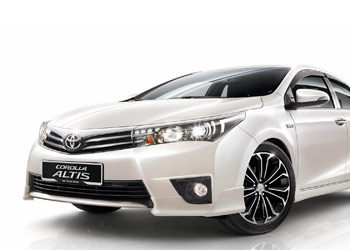 Transportation Arrangement Services
Getting in and around Phuket can be daunting to travelers. If you need help on airport transfers and first-time transportation between you're hotel to Phuket Dental Signature dental center, advance travel arrangements can be made for you.
HOW START TO DENTAL TREATMENT?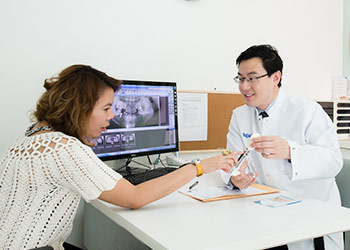 Dental treatment fees for Phuket Dental Signature dental center are standardized and itemized. There are no hidden fees, credit card or service surcharges.
For DENTAL ADVICE & PLANNING, please fill in your Enquiry (Click.)  Our team will respond back within 48 hours on you're treatment plan, for a cost estimate, travel advice and pick-up service from you're hotel.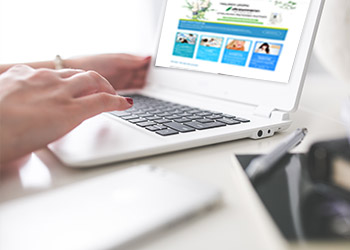 Dental Appointment Booking
We will making a appointment within 24 hours of your dental visit, please kindly emailing us for an appointment, our staff will provide a reply email on your appointment date and time before it is logged appointment in our system.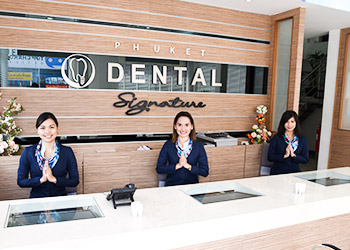 Answer all questions before starting dental treatment
We will answer all questions before starting dental treatment for you clear information and total cost of your treatment plan.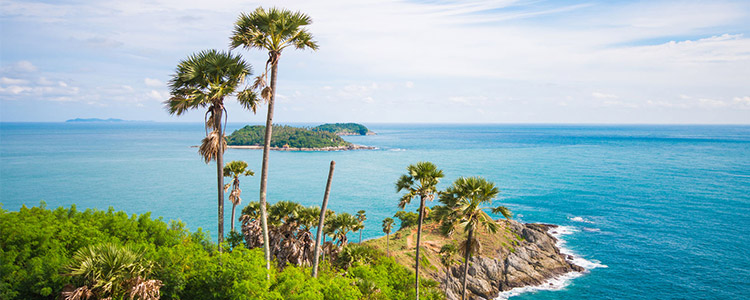 Getting to Know:
Phuket is located approximately 862 kilometres south of Bangkok.
There are only two seasons in a year the green season (May to October) and the hot season (November to April).
Phuket is divided into 3 administrative districts: namely, Amphoe Muang, Amphoe Thalang and Amphoe Kathu.
TRAVEL TO PHUKET 
(Data Source from : https://www.tourismthailand.org/About-Thailand/Destination/Phuket)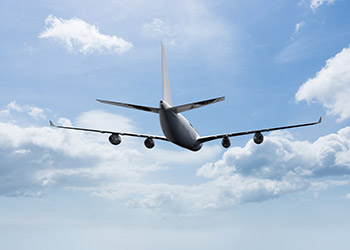 By Air
Flying to Phuket is arguably the easiest way to get to the island. Most domestic airlines operate several flights daily between Phuket and Bangkok, Samui, and Chiang Mai. Some domestic airlines operate flights from Phuket to Surat Thani, Nakhon Si Thammarat, Trang, and Hat Yai. There are also numerous international airlines that fly directly to Phuket from various cities around Asia, including Kuala Lumpur, Hong Kong, Penang, Singapore, and Sydney.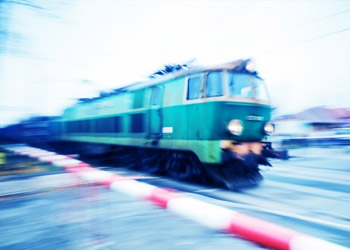 By Train
There is no direct train service to Phuket. Travelers arriving by train must get off at Phun Phin ailway Station in Surat Thani Province and continue by regular bus to Phuket. For more nformation, call the State Railway of Thailand, 1690, 0 2223 7010, or 0 2223 7020 or visit  www.railway.co.th.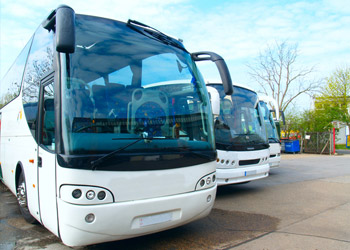 By Bus
Air-conditioned and non air-conditioned busses leave Bangkok's Southern Bus Terminal for Phuket several times daily. Trips by air-conditioned bus, which normally leave in the evening, take about 13 hours. Call 0 2434 7192, 0 2435 1199 or visit www.transport.co.th for more information.
There are also regular bus services (VIP, air-conditioned, and non-air-conditioned) between Phuket and neighboring provinces such as Krabi, Phang Nga, Chumphon, Koh Samui (bus/boat), Nakhon Si Thammarat, Ranong, Surat Thani, Satun, Hat Yai, Takua-Pa, and Trang. Departures are from the Phuket Bus Terminal off Phang Nga Road. For more up-to-date schedules and fares, call Phuket Air-conditioned Bus Station, tel. 0 7621 1977.
CONTACT TO THE TOURISM AUTHORITY OF THAILAND (TAT);
TAT Head Office
Tourism Authority of Thailand
1600 New Phetchaburi Road, Makkasan, Ratchathewi, Bangkok 10400, THAILAND
Tel: +66 02 250 5500 (120 automatic lines)
Fax: +66 02 250 5511
Website: www.tourismthailand.org
E-mail Address: center@tat.or.th
TAT Tourist Information Counters:
Tourism Authority of Thailand
1600 New Phechatburi Road, Makkasan, Rajathewi, Bangkok 10400, THAILAND
Open daily from 08.30 to 16.30 hrs.
Suvarnabhumi Airport
Arrival Floor, Domestic Tel: (66)2134 0040 Open 24 hours
Arrival Floor, International Tel: (66)2134 0041 Open 24 hours
Ministry of Tourism and Sports
4 Ratchadamnoen Nok Rd, Pom Prab Sattru Phai, Bangkok 10100
Tel: (66)2283 1500 Ext. 1620 Open daily 08.30-16.30 hrs.
TAT Call Center: 1672 Operational hours' 08.00-20.00 hrs.