DENTURES & IMPLANT DENTURES
Dentures and Implant Dentures by Professional Prosthodontist at Phuket Dental Signature dental clinic
DENTURES & IMPLANT DENTURESTREATMENTS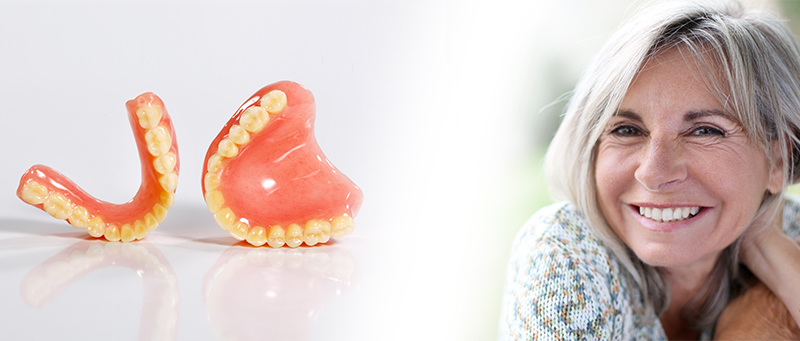 WHAT are Dentures?
Dentures are artificial teeth and gums that are formed to your mouth and created by your dentists to replace lost or removed natural teeth. Dentures can either be full or partial, meaning they can either replace all teeth on either the top or bottom gum line, or just a few that are missing.
Why wear dentures?
Dentures improve the appearance of a smile that has multiple missing teeth , prevent adjacent teeth from changing position and moving into the empty gaps and also make it possible to eat foods that require chewing
Types of Dentures
Dentures can be made from acrylic resin or it can be molded from metal.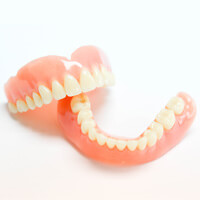 1) Acrylic Dentures
Acyrlic dentures are plastic dentures holding false teeth on the plate. Both partial and full dentures may be made of acyrlic resin materials.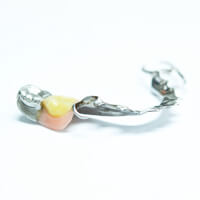 2) Metal frame dentures
Metal frame dentures are dentures that have a metal framework with false teeth placed on the metal frame. Partial dentures may be made from metal base frame as a longer lasting solution.
Full Dentures
Full dentures is made to restore both the teeth and the underlying bone when all the teeth are missing in an arch. Conventional full denture may slip and slide , dental implants may be used to help retain dentures in place. The dental implants are posts whereby the full dentures may be fitted over in holding down the dentures down securely.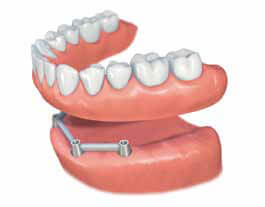 1) Implant Dentures
Dental Implant Dentures uses conventional dental implant posts and are long-term treatment solutions. A locator, ball or bar may be placed over the implant posts. The complete dentures has  a socket on the reverse in securely locking the full dentures in place over the locator, ball or ball.
2) Locator Mini-Implant Dentures
Locator Mini-implants uses the same concept as conventional implants with a locator attachment over the implant posts. Locator mini-implants are however thinner and smaller. The locator mini-implants can normally be completed within one trip and follows an immediate function concept. Locator mini-implants have a separate locator head component that may be replaced should it be worn down over time.
3) Mini-Implant Dentures
Mini-implants is a one piece small size and thin implant posts embedded into the jaw. The mini-implant has a ball head that holds the dentures in place. Mini-implants are medium term solutions that may require replacement should the head be worn down over-time.