Phuket Dental Signature - Dental Clinic located on Patong beach is Phuket's largest dental clinic that provides professional dental treatments specializing in dental implants, dental crowns and aesthetic veneers by American Board Prosthodontist with on-site dental laboratory for quick dental treatment timings.
Located in Phuket's main city beach area, Phuket Dental Signature dental clinic is Patong's largest dental clinic providing the full range of professional dental treatments specializing on dental implants, dental crowns and teeth aesthetics with an American Board Prosthodontist.
Phuket Dental Signature is a subsidary of Thailand's award-winning dental center, Bangkok International Dental Center (BIDC). BIDC is the first Joint Commission International (JCI) accredited dental center in Thailand. BIDC has won numerous awards for its quality, customer focus and oustanding dental care. BIDC and Dental Signature dental clinics group sees a large percentage and number of international patients who travel specially into Thailand to have their dental treatments done in Thailand. With its international certifications, strict sterilization process controls and high treatment standards, the dental group is at the fore-front providing professional dental care to the local and overseas community. As a leading dental implant and cosmetic dental group in Thailand, Phuket Dental Signature dental clinic by BIDC is a modern 3 storey dental center equipped with digitalized x-rays and advance technologies with 12 treatment rooms.
Dental Consultation is FREE. Call us +66 91-889-6199 for an appointment. Phuket Dental Signature is Open Daily Mondays to Sundays. Professional dental services.
Email us for a cost estimate. Our team will respond back on you're treatment plan, ttravel advice and pick-up service from you're hotel.
STANDARDIZED TREATMENT FEES
Dental treatment fees for Phuket Dental Signature are standardized and itemzied. There are no hidden fees, credit card or service surcharges.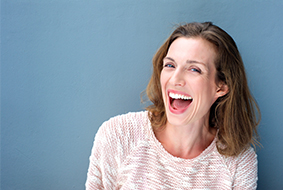 Check our dental packages on dental implants, teeth whitening and smile makeover packages at Phuket Dental Signature.
*Disclaimer : The related graphics & cases shown in this website are for general information purposes only. Case results will vary with each individual cases.
DENTAL APPOINTMENT BOOKING
If making a appointment within 48 hours of your dental visit, please kindly call us to ensure an immediate and confirmed appointment booking during our operating times. If emailing us for an appointment, our staff will provide a reply email on your appointment date and time before it is logged appointment in our system.