ORTHODONTIC
Orthodontic Braces - invisalign, clear braces, damon braces by Professsional Orthodontists in Phuket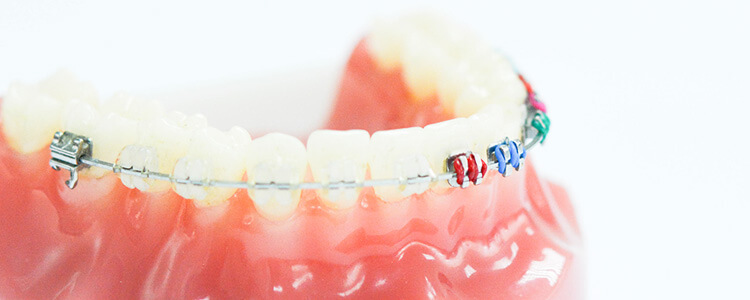 Type of Orthodontic treatments
1) Metal Braces
Metal braces is the conventional and the most commonly chosen orthodontic option. It is centered around patient-focused bracket selection and stable arch control. Successful orthodontic treatment requires a consistent, effective diagnosis and treatment plan cooperative effort by both the orthodontist and patient. To successfully complete the treatment plan, the patient must carefully clean his or her teeth, wear rubber bands, headgear or other appliances as prescribed by the orthodontist, and keep appointments as scheduled.
2) Ceramic Braces
Ceramic Braces at Phuket Dental Signature used quality bracket is 3M Unitek offers the look your patients want, with the functionality patient prefer. Ceramic Braces are clear braces utilizes new bracket materials that are tooth-colored it give patients more confidence and a lot to smile because it's comfortable, sculptured design, an attractive, translucent appearance and perhaps best of all, the self-confidence that comes from wearing brackets that look as good as they perform.
3) Damon Braces
Damon Braces is a self-ligating braces combining passive self–ligating brackets with high-tech archwires. Damon Braces cap technology practice efficiency, clinical flexibility, patient comfort and aesthetics with the all-new, all-metal Damon Q a major step forward in low-friction, passive self-ligation technology that delivers far more than straight teeth. The Damon 3 braces consists of clear and stainless metal materials and Damon Clear braces are also available for both functionality and aesthetics
4) Clarity SL Braces
Clarity SL Braces are aesthetic Braces from 3M Unitek, ceramic brackets and Self-Ligating System technology. Clarity SL are passive self-ligating and feature an open slot, true twin edgewise design. The clip on the bracket itself hold the archwire enabling lower forces and less visibility. You can feel confident that Clarity SL brackets will deliver difference-making advantages throughout every phase of treatment.
5) Damon Clear Braces
Damon Clear is part of the innovative Damon System, which combines tieless braces with high technology archwires that are clinically proven to move teeth fast and comfortably with truly spectacular smile and facial results.
- A patient preferred aesthetic bracket with a 100% clear body and doorLow friction, passive self-ligating brackets combined with the Damon
- System's hi-tech light-force archwires resulting in less unwanted forces
- Crystal clear design with polycrystalline alumina (PCA) that is resistant to staining
- Patented SpinTek slide for easy wire changes
- Smooth, rounded corners for outstanding patient comfort
- Patented laser-etched pad for optimal bond strength and reliability
6) Lingual Braces
Lingual braces are made up of patient demand for aesthetic solutions. The brackets are cemented to the back side of the teeth. Appropriate for people seek beautiful smiles without the obvious appearance of metal or ceramic brackets.
7) Invisalign Aligner
Invisalign is series of clear aligner to gradually shift and align teeth, invisible custom-molded aligners. There are no braces and no archwires. Invisalign aligners are moving your teeth into straighter position step by step until you have a more beautiful smile. Invisalign aligners can be removed while you eat and brush your teeth as usual.