ABOUT US
Phuket Dental Signature dental center by Thailand's Award-winning BIDC International Dental Center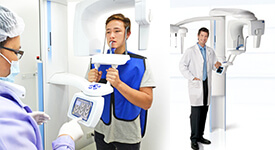 Digitalized Panoramic and Celplometric X-rays
Digital imagings are instant with images appearing on-screen to your dentist within seconds for quicker diagnosis and results. Digital images can be enhanced in imaging software enabling treatment planning and image communications.
Digitalized x-rays also reduces significantly the amount of radiation exposure to patients as compared to conventional x-rays for increased patient safety.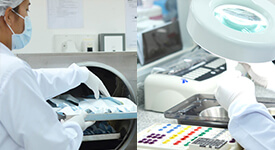 The sterilization process and autoclave units is the backbone for patient safety and prevention of cross contamination. At Phuket Dental Signature, our dental center complies with strict international sterilization standards.
All our pre-vacuumed autoclave sterilization units are CE certified that uses steam to sterilise equipment and instruments to inactivated all bacteria, viruses, fungi, and spores.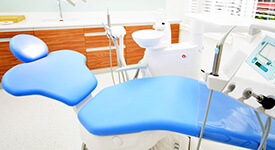 The majority of BIDC's main office dental units composes of Anthos Dental Units that are a chic and elegantly designed dental unit with aims to give patients maximum comfort while provding 360 degrees protection. The European designed high range Anthos dental chairs takes into account aspects related to active hygiene and passive hygiene.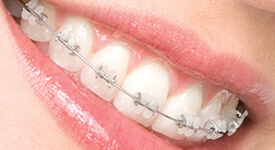 During the last decade, the specialty of orthodontics has undergone a technological revolution. New materials and techniques are constanlty being developed that can make braces less noticeable, improve patient comfort and, in some cases, reduce treatment time and help control costs.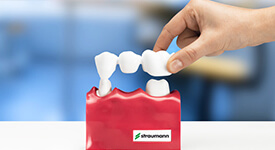 Dental Implant technologies
With a large focus on dental implant treatment at Phuket Dental Signature, implant surgery safety and staying abreast dental implant technological and material advancement is of utmost importance. Phuket Dental Signature uses dental implant measurement and control units to check the implant post torque during surgery placement. A double-verification is made each time surgery is done for patient safety.
Phuket Dental Signature advocates leading global dental implants systems from Europe and USA using mainly Straumann SLA, SLActive and Roxolid implants that has established success rates as well as case and research results.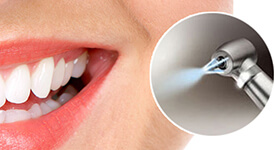 Doing scaling at BIDC is no longer a scary and uncomfortable process. Our clinic uses the EMS Piezon technology making procedure for the removal of calculus (tartar) more comfortable for the patient.
The miniPiezon is Swiss Quality designed adhering by the standards of high reliability. It has controlled vibration pattern and straight-line oscillation pattern allowing for high efficiency and low pain. The ultrasonic cavitation and acoustic streaming of the scaling instrument has been scientifcally proven to increase treatment efficiency. The ergonomic handpiece uses high-tech materials such as titanium and peek.
On the issue of hygiene, the miniPiezon adopts the CombiTorque concept thus ensuring optimum hygiene. The scaling instrument can be disassembled for sterilisation or autoclaving. CombiTorque consists of a precise torque wrench for screwing the instrument on the handpiece. It is an instrument holder when the instrument is stored and a sterilization tool for the scaling instrument when placed in the autoclave, providing protection to both the operator and patient before use of the instrument.