INVISALIGN
Invisalign treatment by Invisalign Platinum Orthodontists in Phuket from Dental Siganture Dental Clinic in Thailand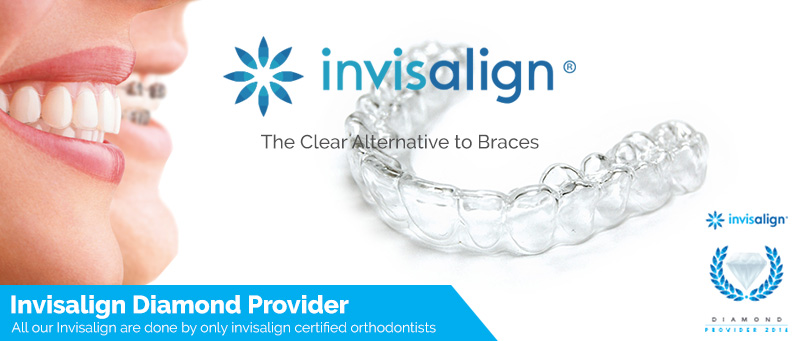 What is Invisalign?
Invisalign is a virtually invisible method of straightening your teeth. You will be fitted with removable, see-through aligners that have been specifically crafted to fit your teeth. There are no metal brackets to attach and no wires to tighten. You just pop in a new set of aligners approximately every two weeks, until your treatment is complete.
All standard Invisalign treatment composes of an assessement before determining whether conventional full Invisalign treatment, Invisalign Lite or Invisalign Teen might be suited for you or your child
Invisalign Full
 Full Invisalign treatment is normally done for most cases. A full set of Invisalign trays as many trays as required in achieving the targetted results is fitted for the Invisalign full option.
Invisalign Lite
Certain cases may not require the Invisalign full option in reaching the aimed results. Invisalign Lite may be recommended for mild cases. Invisalign Lite may typically be done for minor space closure. Invisalign Lite are normally meant for cases requiring less than 14 invisalign tray aligners.
Invisalign Teen
Invisalign Teen is comfortable, affordable, effective and easy to maintain. And without brackets and wires, teenagers have the confidence of smiling even during treatment. Invisalign Teen aligner comes with a small Blue Dot Wear Indicator that indicates to teens on wearing the next set of aligners. For Invisalign Teen option, if an aligner is lost, up to six replacement aligners may be replaced.
Invisalign i7
Invisalign i7 is may be recommended for very mild cases whereby orthodontic treatment is normally expected to be completed within 3 months. Invisalign i7 be done for minor tooth misalignment or for cases whereby previous orthodontic treatment has been completed but minor tooth movement might have occured when retainers are not worn continually over time. Invisalign i7 are normally meant for cases requiring 7 or less nvisalign tray aligners.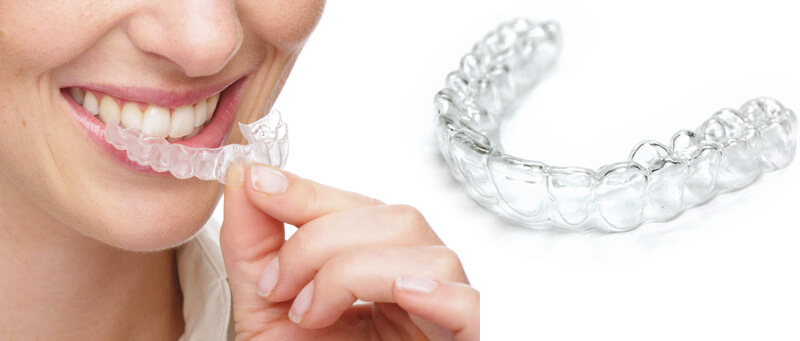 Invisalign Treatment Processes
1) Talk to an Invisalign Provider
 Select the experienced Invisalign Preferred Provider that you feel most comfortable with and schedule your initial consultation. Because you will be interacting with this doctor on a regular basis.
Keep in mind that not all orthodontists work with Invisalign, so it's important to find a orthodontist who has received the proper Invisalign training and can truly evaluate your needs and determine how Invisalign can help you.
2) A Customized Treatment Plan is Created for You
Your orthodontist will take x-rays, pictures and impressions of your teeth, which Invisalign will use to create a digital 3-D image of them. From these images your doctor will map out a precise treatment plan, including the exact movements of your teeth, and tell you the approximate length of treatment.
3) Receive Your Custom Aligners Based On Your Personalized Treatment Plan
A series of custom-made, clear aligners is then created specifically for you. These aligners are made of a smooth, comfortable, BPA-free plastic that won't irritate your cheeks and gums like traditional metal braces often do. Simply wear them throughout the day, and remove them when you eat or to brush and floss your teeth. As you wear each set of aligners, your teeth gently and gradually begin to shift into place. And because they're virtually invisible, most people won't even notice you're wearing them.
4) Wear a New Aligner Every Two-Three Weeks
Approximately every two-three weeks, you will begin wearing a new set of aligners, advancing you to the next stage of your treatment. To monitor your progress, you will also have occasional checkups with your orthodontist, usually only every six-nine weeks or so. For best results and a timely outcome, you should wear your aligners for 20 to 22 hours per day, throughout your entire treatment.